Dear Colina Families-
Restructuring for Student Achievement:
Weekly Late Start Schedule 2019-2020 PASSED at the last BOE meeting held on 3/19/19.Please refer to the attached FAQ sheet for specific information or email me directly with any inquiries pertaining to your family. sfrank@conejousd.org.  I appreciate your support in allowing me to lead our learning-focused culture to improve student achievement.If you requested an A period and want to change that request to reflect our traditional schedule (9:00 am-3:10) please email your grade level counselor and we will make the change. (A period classes will host physical education, electives and core academics such as English, Science, and Social Science)Melissa Doll mdoll@conejousd.org – All 6th grade and 7th grade A-KKim Chopp kchopp@conejousd.org – All 8th grade and 7th grade L-Z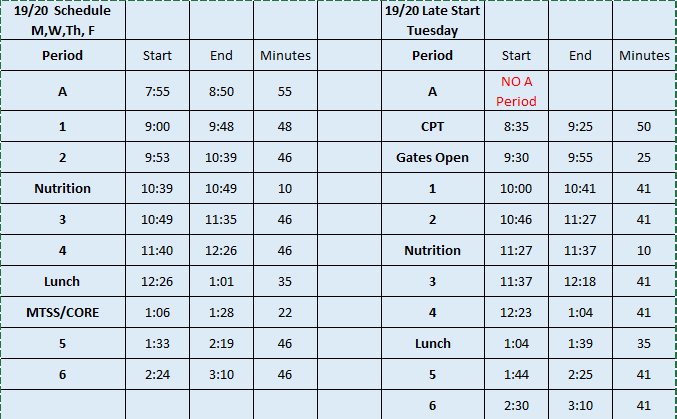 Get Ahead Programs: Information about the Conejo Schools Foundation Get Ahead Summer Program is now available online and in the counseling office.  Registration is now open for summer programs.
Colina Honors Petitions for current 6th and 7th grade students and TA Applications for current 7th grade students are now available in the counseling office.  All petitions and applications are due Friday, May 3.
Debate: Congratulations to our Debate teams who competed at Polytechnic last weekend. We had ten teams compete in a very large tournament that had 117 teams participating.  Two of our teams finished the tournament with four wins, and zero losses, and they finished in 6th and 8th place.  Michael Freda, Caroline Jung and Harrison Kutner were 8th place, and Miles Marcum, Luke Jones and Tommy Weaver were 6th place.  Out of over 300 speakers, Tommy Weaver placed 38th and Aviv Stabinsky placed 15th.  Colina placed 7th in tournament and 3rd for overall wins.  Thank you, Mrs. Lamb!
Golf:  Congratulations to Ethan Alpert and Evan Jiang for winning the annual Teen Center Middle School Golf Tournament for Colina!  We had a great showing on Wednesday last week at the Westlake Golf Course.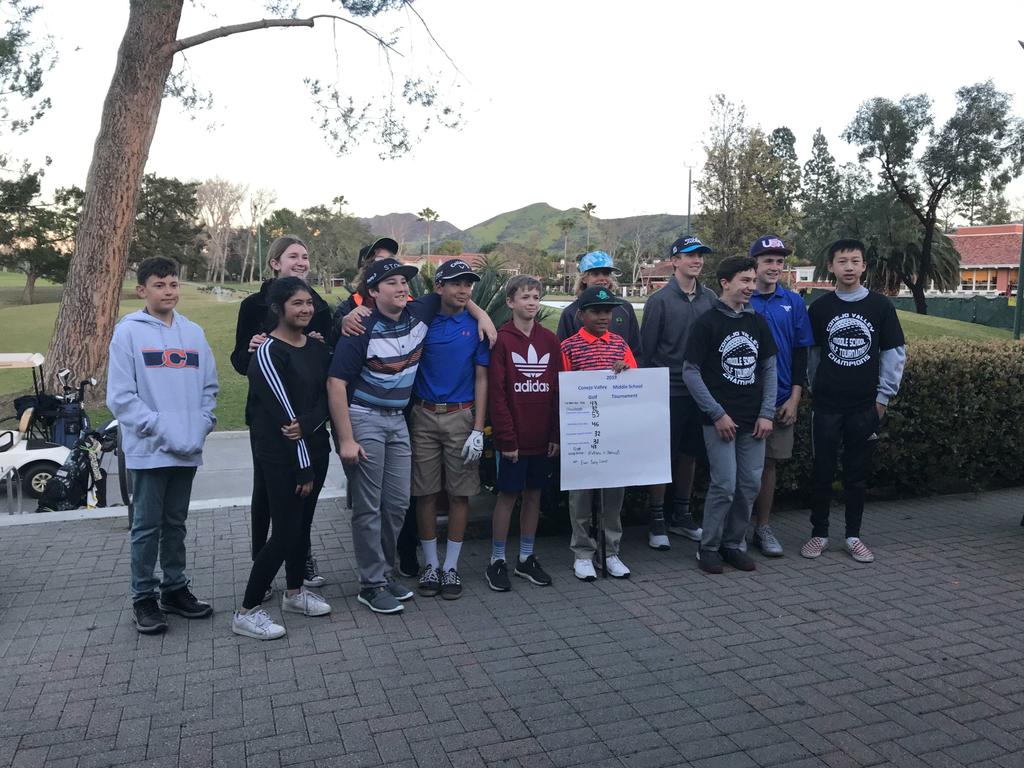 Colina Events This Week:
3/25 BGC Spring Enrichment Programs Begin (8-week programming)
Options include Lacrosse, Yoga, Ultimate Frisbee, Glee Club, Dance Team, Drama Club (Mary Poppins Musical), Photo Editing, Art, Gardening, & more!Programs are included for monthly members.  For all others, it's only $50/8 week session.
3/27 TOHS Band Festival, Washington DC Meeting 7:00-8:30 pm Colina's Auditorium
3/28:
PTSA General Association Meeting 9:00 am in the B&G Club. Please mark your calendar to hear all from WHS Principal Jason Branham and Assistant Principal of Instruction Heather Godfrey.Girls STEM: TOPD field trip
Looking Ahead:
4/1 Rabbit Run Relay to be held at lunch 12:30 pm
4/2 Outdoor Ed Trip #1 leaves for camp! (Anderson, Nystrom, Lichtl) http://www.conejousd.org/Schools/Outdoor-School
4/3:
All District Strings concertField Trip for student in the Principles of Computer Science class to WHS
4/5:
Outdoor Education returns to school at 11:30 am to be picked up and brought home.Colina's Annual LUAU from 6-9 pm. Free with a cougar card or $10 without.
4/8 Outdoor Ed Trip #2 leaves for camp! (Braaten, Brown, Klinger, Smith)  http://www.conejousd.org/Schools/Outdoor-School
4/9 Banked Time Minimum Day: Students without a period 6 will be dismissed at 11:55 am and all other students at 1:05 pm.
4/10 GATE Lunchtime Activity
4/15-4/22 Spring Recess  NO SCHOOL  School Resumes Tuesday 4/23
Thank you to the Boys & Girls Club for making these messages possible!