COLINA MIDDLE SCHOOL
A California Gold Ribbon School
4/29/19
Dear Colina Families-
We are beginning a few weeks of Block Schedules to support annual state testing and end of year events.  Please be sure to reference the events below to support your planning for these upcoming events.
Last week was full of phenomenal activities, here is a snapshot as a week in review:
All District Choir Festival Stand out performance and great solo by Emma Dawson.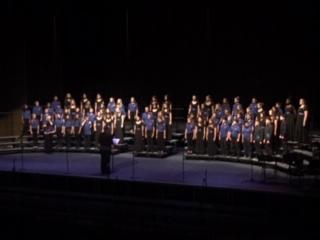 Science Olympiad  Great success and only possible with the support of our parent volunteers!  Thank you parents and teachers for making this event happen!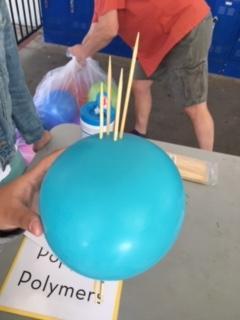 Drama  Annie Jr. was AMAZING, so much talent!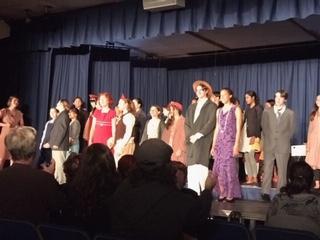 Debate Regional competition held this weekend and Tommy Weaver, Luke Jones and Miles Marcum were recognized as the best speakers of the tournament by being awarded the Gavel!  Colina placed 2nd Overall in the Golden State Debate League! Thank you Mrs. Lamb and parent judges!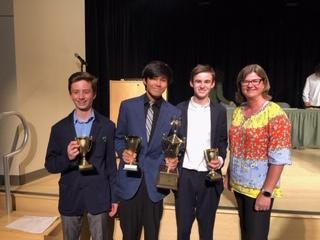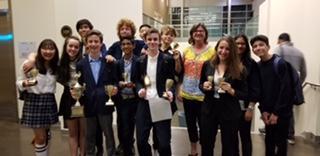 PTSA Student Group:
The Colina PTSA student group has a new important project for the spring. They want to help homeless population in the Thousand Oaks community. They are asking for small cash donations of $2-5. Small care packages with warm socks and other necessities will be bought and distributed through a shelter organizer.
There is an envelope in the front office for the donations.
State Testing CAASPP: Please consider the following communication regarding Colina's calendar and upcoming state testing for CAASPP (California Assessment of Student Performance and Progress).  A formal letter is attached to this message with specific information pertaining to the assessment.  Our campus utilizes block scheduling to support student success with ample testing time.  For calendaring purposes, block schedule days will occur 4/29 through 5/2 and 5/6 through 5/9.
Block Schedule dates:
Monday, April 29 1,3,5
Tuesday, April 30 2,4,6
Wednesday, May 1  1,3,5
Thursday, May 2 2,4,6
Friday, May 3  Regular bell schedule
Monday, May 6 1,3,5
Tuesday, May 7 2,4,6
Wednesday, May 8 1,3,5
Thursday, May 9 2,4,6
Friday, May 10 Regular bell schedule
Upcoming Events:
WEEK OF 4/29-5/3
4/29 Block Schedule 1, 3, 5 All students dismissed at 3:10 pm. (CAASPP Testing)
4/30 Block Schedule 2, 4, 6 (CAASPP Testing) Students without a period 6 will be dismissed at 1:30 pm, all other students at 3:10 pm.  School Site Council 3:30- 5:00 Library, Band Ensemble 7:00 om Auditorium
5/1 Block Schedule 1, 3, 5 All students dismissed at 3:10 p